2 Days trip Ischia – Procida (Phlegrean Islands)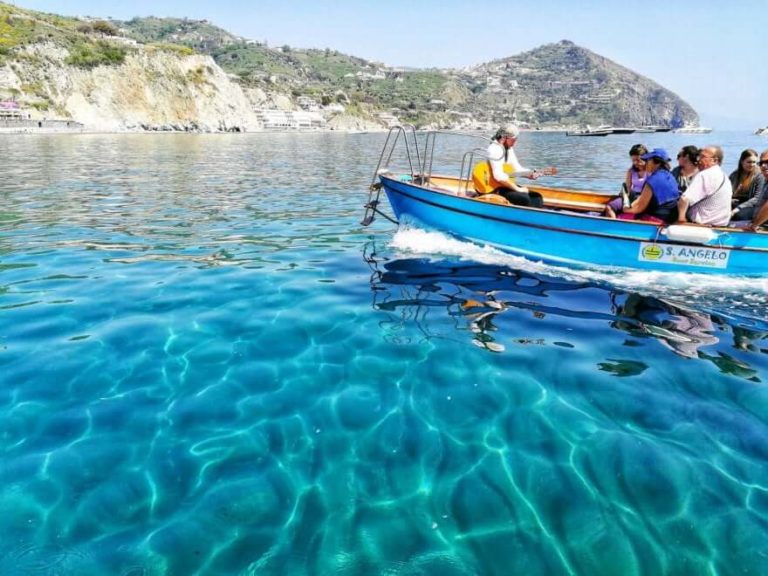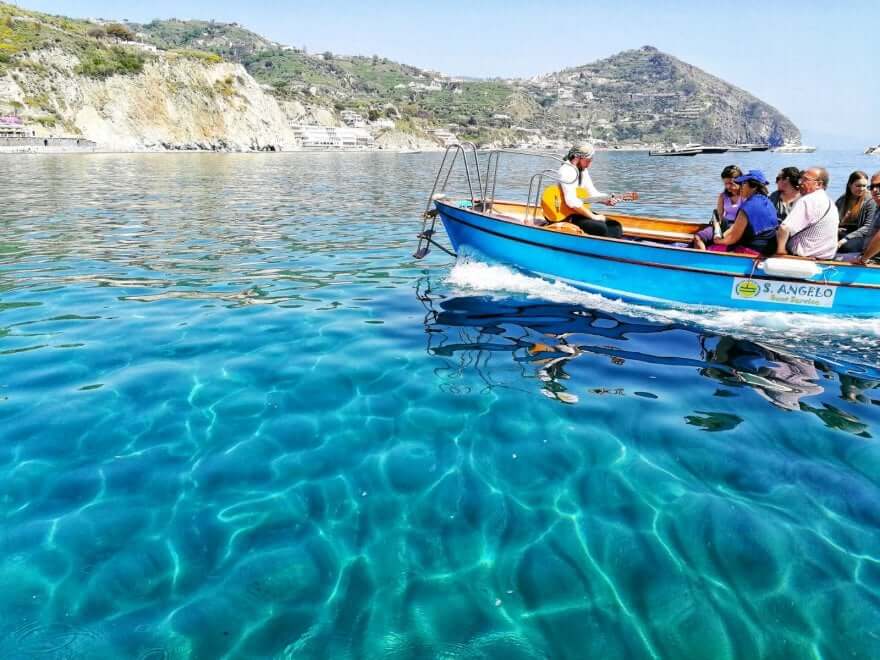 Departure and arrival from Mergellina port, pier Luise (NA)
Day 1:
We will sail from the port of Mergellina (NA) where there will be a welcome drink with bubbles and excellent snacks to enjoy. While we sail to Ischia you will be able to admire the beautiful coast of Posillipo and the Campi Flegrei, so famous worldwide for their archaeological sites and picturesque coves.

Once in Ischia, the captain will head to one of the many natural bays, where we will anchor and snorkel to discover the sea bottom off Cartaromana, so rich in archaeological finds dating back to the Roman Empire; we could also dive into the beautiful thermal waters of Sorgeto. After this suggestive swim, lunch and good wine will be offered onboard.

Accompanied by the first lights of the sunset, we will return to Ischia where you will be able to walk and enjoy the nightlife of the island, full of characteristic restaurants, culinary delights, and much more.
Day 2:
Upon waking up you will be offered a rich breakfast and an excellent "Neapolitan coffee." We will head towards Procida to discover Vivara, a natural reserve belonging to the kingdom of Nettuno; a suggestive and uncontaminated small islet, with its green and transparent waters. Lunch/snacks and excellent wine will be offered onboard and you will be able to best enjoy your stay in a natural setting outside the world.

In the afternoon we will moor in the marina of Procida where you will have the opportunity to visit its hinterland with local craft boutiques, taste excellent desserts and enjoy glimpses that will remain etched in your mind forever and on your smartphone.
With the magic of sunset, we will return to Mergellina (NA).
Included in the price: skipper, hostess, drinks, lunch with of local specialties.

Excluded: fuel and moorings.